Who are we ?
A seat allocated to each vehicle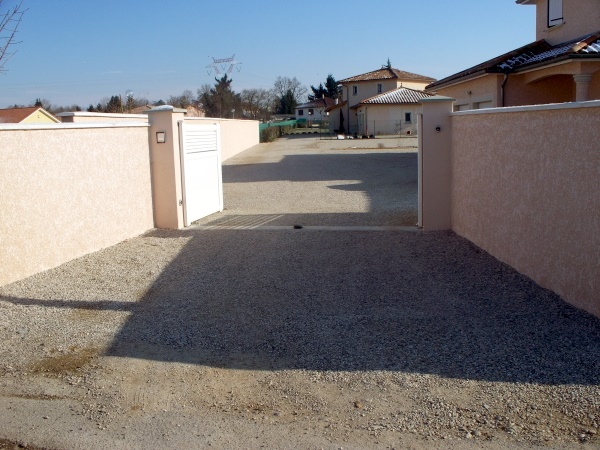 After years of working as an employee in different companies and performing different functions, Parking Futé had the desire to embark on his own activity to reconcile his desire to travel far longer and to be more independent. The idea came from a traveler using the airport parking Lyon Saint Exupéry he found very expensive for poor service. He had the idea to propose himself a private parking on his land :
2500m² with all the space needed to park cars
more space between each vehicle
Unlike his competitors who had the same idea as PARKING FUTE, He wanted every car of his travelers to have their place and that the cars were not moved and piled up in the absence of their owner. That's why he decided not to keep the keys of his travelers to reassure them of PARKING FUTE's promise not to move the vehicle of his travelers and that their personal belongings remain intact in order to respect their privacy.
Free shuttles and insured vehicles !
Ensure the protection and comfort of travelers
He noted that he needed to ensure the vehicles of his travelers against third party casualties (door shocks, unintentional scratching, theft of vehicle ...) and ensure all the park of course. In addition, he began to offer a shuttle that will take care of from your arrival and your parking in the parking lot by loading your luggage and helping you to climb to sit comfortably and at best then drive you to your departure terminal of Lyon airport.
His goal was also to shorten the distance between parking at the public car park from the airport parking Lyon Saint Exupéry to the shuttle bus stop. leads to all terminals on his route. In addition, these shuttles from the airport were often invaded by the many passengers packed together while standing with their luggage already supported at arm's length to the stop.
Opening the car park
After all the legal steps taken, Parking Futé opens its doors in February 2012 and embarks on this great adventure. Starting very simply and with only a few parking spaces available, the finding was undeniable, its private parking was full from the first week. In front of the strong demand and the recurrence of its travelers , Parking Futé has therefore made the necessary steps to be able to accommodate and satisfy more travelers and optimize its terrain.
In four years of launching this great adventure, the law changed and Parking Futé of pass all the necessary diplomas to continue its business legally.
A family team attentive to your needs
The particularity of Parking Futé, and what most appreciates its customers, is this family side that reigns in its walls and which shows to its Voyageurs that they are always welcome. For him, a customer is primarily a traveler and not an impersonal booking number. Parking Futé knows and knows how to recognize its traveling customers because its humane and accommodating side distinguishes it from the mass companies that deploy themselves in franchises for always more commercial margin
Flexibility and the human being first and foremost
So yes, its competitors offer more seats, additional pay services and permanent availability, but Parking Futé also loves to dedicate itself to its family and continues to serve its customers in case of light glitches (battery failure and a reliable garage at 50m) to allow you to leave the parking without difficulties.
In addition, the confirmed empathy of Parking Futé is that it adapts to the unexpected situations of the travelers that make them miss their plane by their done and it will not pay anything to the traveler including his disappointment. Parking Futé only charges for the service if it has been completed and when its travelers leave the Parking after their trip. You will meet his family from time to time to help him when times are the most in demand and you will notice their universal credo: family spirit !
So that the parking is already part of the trip
Choosing Parking Futé is to participate in this great adventure and let you enjoy your trip with confidence. It adapts to the expectations and needs of its travelers so that their holidays begin as soon as they arrive and parking on the Parking. When they come back from their trip and pick up their car at the car park, they enjoy sharing their travel experiences with him who has traveled a lot and can give some enlightened advice. The important thing for Parking Futé is to see your customers leave happy with their trip and the organization set up so that everything is going well.
So if you want to discover or retry the adventure with Parking Futé, you can now book your place online on www.parking-fute.com or by phone at 0033 6 35 37 38 56 .
Looking forward to welcoming you for your next trip.